Unique Dining at Our Restaurant Near Philadelphia Airport
Relish Burger Bistro
Don't settle for typical airport dining! Relish Burger Bistro, located at Sheraton Suites Philadelphia Airport Hotel, welcomes you with modern comfort food and a warm, welcoming atmosphere. Our newly renovated restaurant uses fresh, top quality ingredients to prepare a variety of dishes, sure to please every palate. Complement your meal with a selection from our assortment of beers on tap and bottles, including some local Philadelphia-area favorites. All of our burgers are made using certified Black Angus Beef from Niman Ranch, which uses sustainable, humane practices.
Menus & Operating Hours
Check out the Relish Burger Bistro menu, then come in and enjoy a one-of-a-kind dining experience while you're here near PHL Airport.
Restaurant Operating Hours
Breakfast:
Monday - Friday: 6:00 AM - 10:30 AM
Saturday - Sunday: 6:30 AM - 11:00 AM
Lunch: 11:00 AM - 2:00 PM daily
Dinner: 5:30 PM - 10:00 PM daily
Bar Operating Hours
12:00 PM - 12:00 AM daily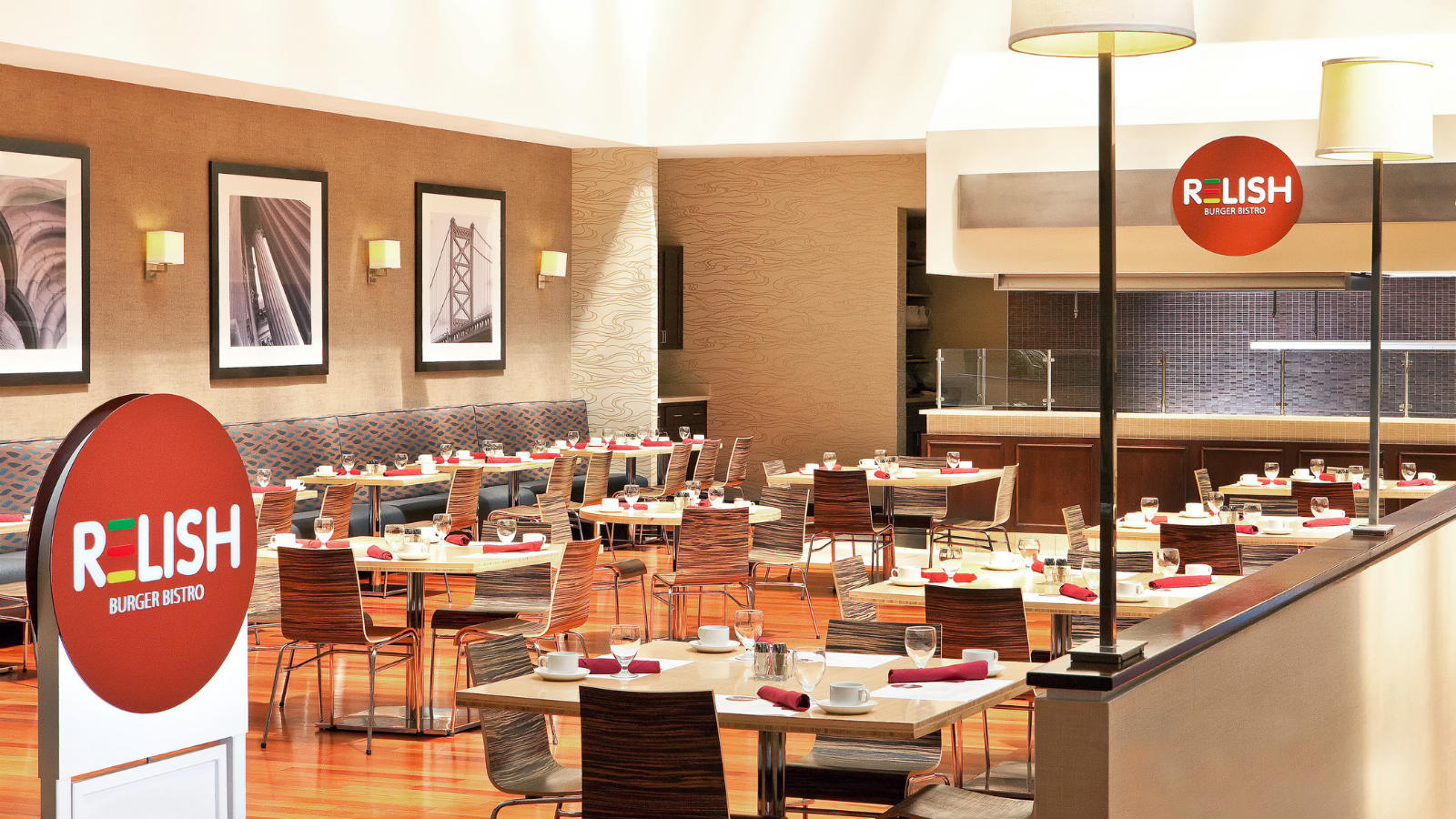 For reservations please call 215-365-6600