Unique Dining at Our Restaurant Near Philadelphia Airport
Vector Restaurant and Lounge
Don't settle for typical airport dining! Vector Restaurant and Lounge, located at Sheraton Suites Philadelphia Airport Hotel, welcomes you with modern comfort food and a warm, welcoming atmosphere. Our new restaurant & lounge uses fresh, top quality ingredients to prepare a variety of dishes, sure to please every palate.
Complement your meal with a selection from our assortment of beers on tap and bottles, including some local Philadelphia-area favorites.
To make a reservation, please call: 215-365-6600
Menus & Operating Hours
Come in and enjoy a one-of-a-kind dining experience in Philadelphia.
Restaurant Operating Hours
Breakfast: 6:00 AM - 11:00 AM daily
Lunch/Dinner: 11:00 AM - 12:00 AM daily
Bar Operating Hours
12:00 PM - 12:00 AM daily
Cuisine:
American Fare, Daily Specials, Craft Cocktails, Wine and Local Draft Beers
Vector Grab and Go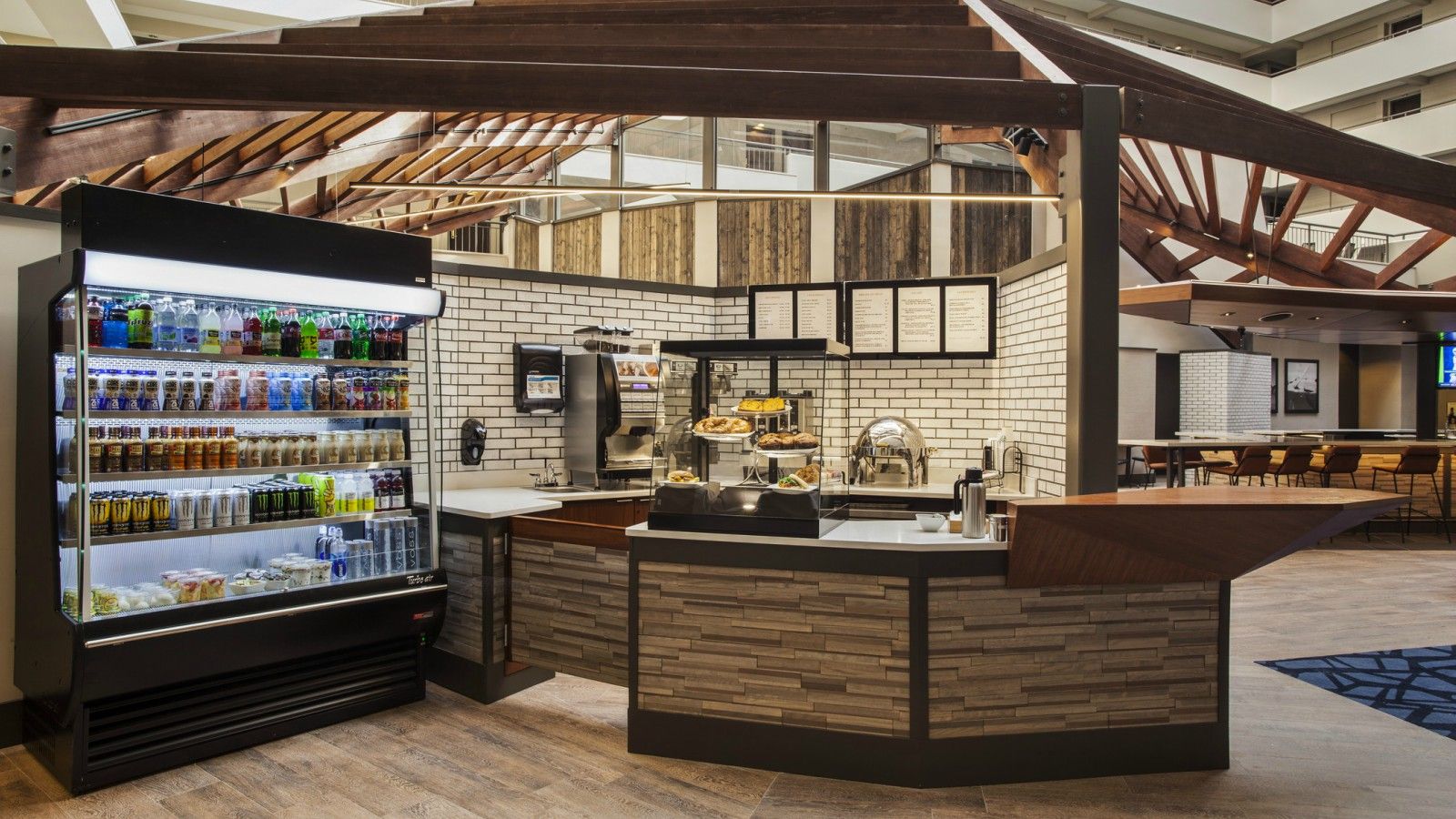 Fresh...Fast...Convenient. Whether you're in a hurry, or just wanting a quick bite to eat Vector Grab and Go has everything you need. Come and enjoy a variety of specialty coffees, pastries, cold beverages, sandwiches and salads at Vector Grab and Go.
Restaurant Operating Hours
Open daily from 5:00 AM - 11:00 AM